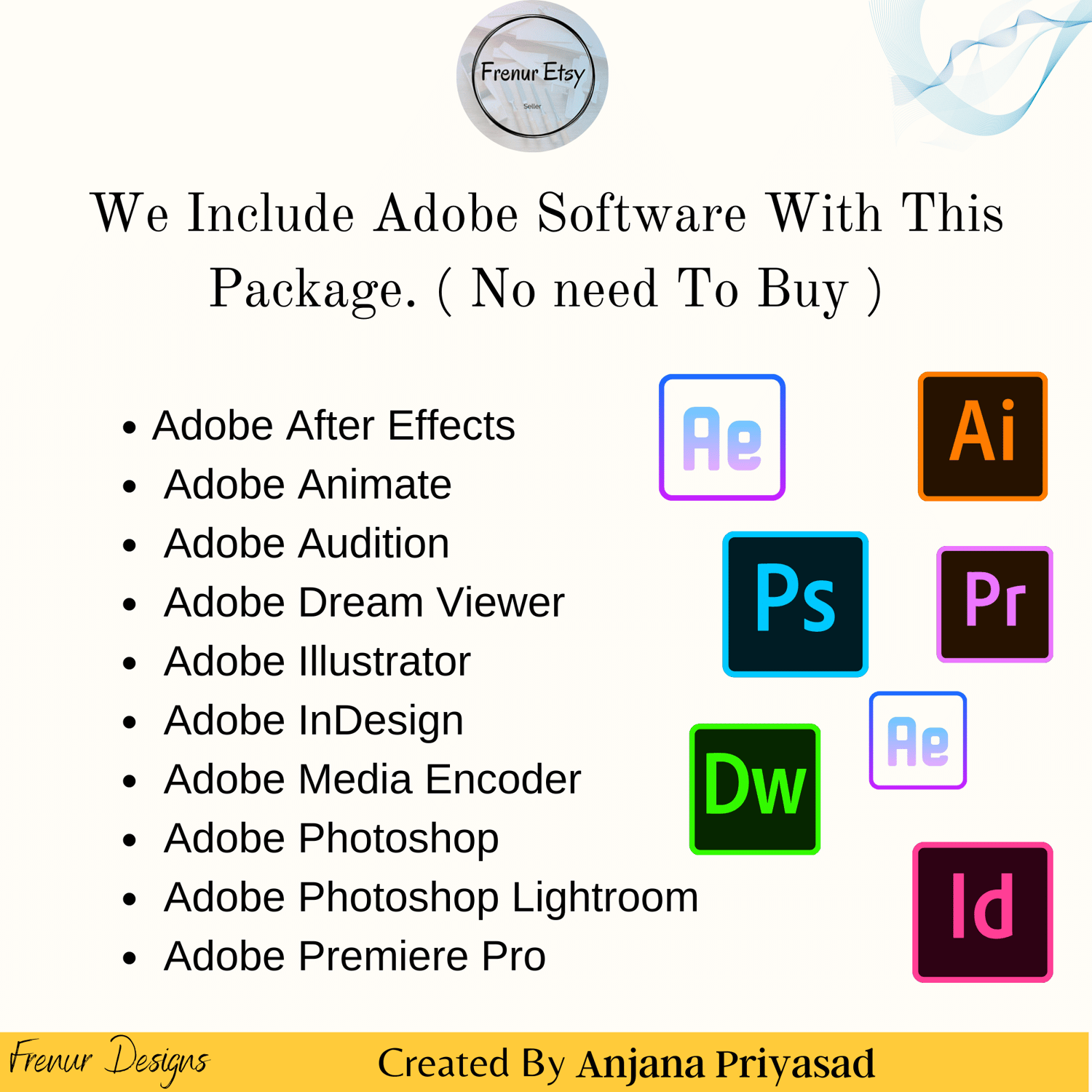 250,000+ Editable Design Pack For Designers
On Sale
$20.00
Online re-creators can get a freelance employee category. Designer's Collection. Is about 500,000.
250,000 like Intros, Outros, Casts, Mockups, Logos, Mugs, T-Shirts, Flyers, Wedding Albums, Vectors, Flyers, Business Cards, Books Covers, Social Media, Posters, PowerPoint Presentations, Animations, Logo Animations, Visual Effects, Slideshows It contains a huge collection of files and a huge collection of eBooks, Articles, Images, Videos, Sound Effects that can be used and sold for a large amount of work. 🤩 🤩 🤩
Create a Video Graphic Design in Minutes With 250,000+ Editable Templates (PSD, Ai, EPS, CDR ..) and a huge collection of designs that can be used for a large range of works such as Graphic Designing, Freelancing, Animation, YouTube Video Creations, Photography All these in one pack with all the relevant Adobe Software's.
😍😍Adobe Master Collection Softwares
Adobe After Effects
Adobe Animate
Adobe Audition
Adobe Dream Viewer
Adobe Illustrator
Adobe InDesign
Adobe Media Encoder
Adobe Photoshop
Adobe Photoshop Lightroom
Adobe Premiere Pro
🤩🤩 Editable Templates ( 250,000+ )
Adobe Photoshop (.psd)
Adobe Illustrator (.ai, .eps)
Adobe Premiere Pro (.prproj)
Adobe After Effects (.aep)
Adobe Lightroom (.lrtemplate)
CorelDraw (.cdr)
Microsoft PowerPoint (.pptx, .xps)
🤩🤩 Copyright Free Contents ( 150,000+ )
Royalty-Free Stock Images
Royalty-Free Design Elements
Vector Graphics
Awesome Sound Effects
🤩🤩 Fonts Collection ( 150,000+ )
3,000 Sinhala Fonts
50,000 Premium English Fonts
100,000 Free Fonts
🤩🤩 Online Courses
50 Internet Marketing eBooks